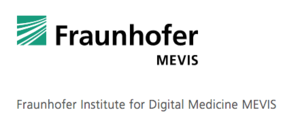 As a group closely associated with the University of Lübeck as well as the Fraunhofer MEVIS institute, we provide expertise and industrial software solutions in the area of medical image processing, with a focus on medical image registration.
Fraunhofer MEVIS is a non-profit research institute in medical image computing with over 20 years of experience and than 100 researchers in Bremen, Lübeck, and Nijmegen.
We provide software solutions for image-based medicine used in:
early detection
diagnosis
therapy planning
interventional guidance
follow-up
At Fraunhofer MEVIS we consider the entire pipeline, including image generation and analysis, image interpretation, diagnostics, and therapeutic decision-making. Our software solutions extract and enhance diagnostic or treatment-relevant information from patient-specific radiological image data using advanced post-processing methods and biophysical numerical simulations.
Contact
Software